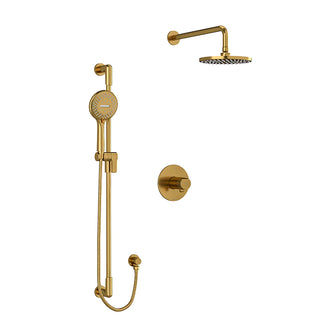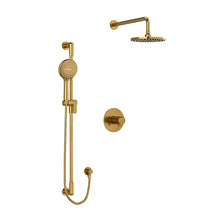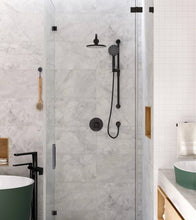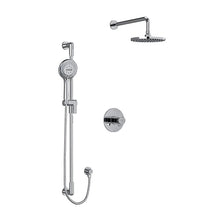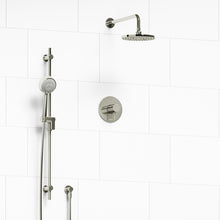 Riobel Parabola 2-Way Shower System
Available on Special Order. Parabola Type T/P (Thermostatic/Pressure Balance) 1/2 Inch Coaxial 2-Way System With Hand Shower And Shower Head | Model Number: KIT323PBC-EX Features: R23-EX: 2-way Type T/P (thermostatic/pressure balance) coaxial patented valve rough BOITEPAD555: Pad for Riobel box555 BOITE555-IN: R-BOITE555-IN 468C: 8" Rain Showerhead TPB23C: Parabola™ 1/2" Therm...
Available on Special Order.
Parabola Type T/P (Thermostatic/Pressure Balance) 1/2 Inch Coaxial 2-Way System With Hand Shower And Shower Head | Model Number: KIT323PBC-EX
Features:
R23-EX: 2-way Type T/P (thermostatic/pressure balance) coaxial patented valve rough
BOITEPAD555: Pad for Riobel box555
BOITE555-IN: R-BOITE555-IN
468C: 8" Rain Showerhead
TPB23C: Parabola™ 1/2" Therm & Pressure Balance Trim with 3 Functions
710C: Handshower Outlet
503C: 16" Wall Mount Shower Arm With Round Escutcheon
4839C: Handshower Set With 37" Slide Bar and 5-Function Handshower
| | |
| --- | --- |
| Type: | |
| Vendor: | |
| FINISH: | Chrome, Polished Nickel, Brushed Gold, Matte Black |